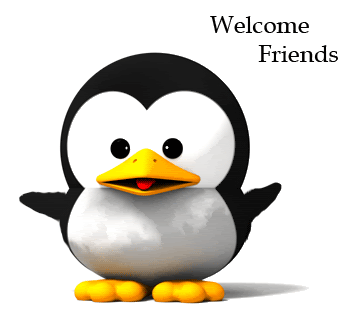 Just a quick post reminding everybody to welcome
interpolebear
(Teddy Hays),
donnynotdon
(Donny Hays),
cowboy_jack_r
(Jack Reynolds), and
gwennypig
(Gwen Warren) to livejournal! Go forth and friend them!
Current Location:

Netherfield

Current Music:

Mal's Song (Medley) -- Vixy and Tony, Thirteen
Current Location:

Netherfield

Current Mood:

accomplished

Current Music:

"Before He Cheats" -- Carried Underwood, Play On
Current Location:

Netherfield

Current Mood:

awake

Current Music:

"The Show" -- Lenka, Lenka
Hey my pretties!
So, as most of you know, my best friend is
sixie_online , the creative genius behind the Sixie London fashion line. And, with London fashion week JUST around the corner, she needs some help finalizing her show's playlist. So, how about all of you help us pick what should be her slambang opening number!
Choice #1: Ashley Tisdale, "Masquerade"

Choice #2: Carrie Underwood, "Cowboy Casanova"

(btw...
very_noir ...this song so reminds me of you ;) * pokes Underwood video *)

Choice #3: My Life Would Suck Without You -- Kelly Clarkson


(so does this one, kid :P)

So, my pretties, tell us in your comments which one you wanna see models strut to first!

Much love,
Aly
Current Location:

Netherfield

Current Mood:

artistic

Current Music:

"My Life Would Suck Without You" -- Glee Cast
Holy crud on a cracker, everybody! My digital camera was acting up today, and I grabbed an old memory card to make sure I hadn't just run out of picture space again (I had)...I grabbed a memory card from the box I keep on my nightstand here at Netherfield, and it just so happened to be a REALLY old one...with pictures from my freshman year of highschool! More specifically, there was a treasure trove of pictures from our Freshman trip to New York City in which our bands and choirs played by invitation at Lincoln Centre. I figured I'd share a few over the next few days, one (or two), at a time! Enjoy!
Bus #2
We took a charter bus, well, four charter buses (there were 216 students [supposed to be 217, but one got stuck at the Seoul Airport coming back from Korea and missed us] and 26 chaperones, including my Dad (who was CMO for the trip) and my Mom (our frighteningly overtired "Bus Captain") from
Lakefront Lines
, which I have to find funny now, because they mostly cater to gambling tours, ha ha! This is our bus when they brought them to our school for us to see before the trip. I wish it had been this sunny on the actual day of our departure, which was cold and lightly drizzling. Just enough to be annoying. But the buses were fantastic -- really a luxurious way to travel. The whole trip was organized through
New Horizons Tour & Travel, Inc.
who were all wonderfully professional.
Current Location:

Netherfield

Current Mood:

cold

Current Music:

My Life Would Suck Without You -- Glee Cast
People often focus on the things they'd love to change about their lives. What parts of your life would you choose to keep exactly the same?
My little godson, Sebastian. I wouldn't change a thing about him...that's like asking if I'd like the sun to stop shining!
Auntie Aly loves you, Seb! <3
Current Location:

Netherfield

Current Mood:

A bit better

Current Music:

Peacekeeper -- Fleetwood Mac, "Say You Will"
What is the worst movie you've ever seen? Did you sit through it or walk out? What made it so dreadful?
Worst movie I've ever seen? Hmm...I'm a bit of an auteur. And I've seen a lot of crap films.
But the absolute worst? Smokin' Aces


I kid you not. Worst thing I've EVER seen. Its stars just about every actor I'm fond of, but...gah * shudders *
This movie should SO not be allowed to have Ace in its name.
Current Location:

Nethefield

Current Mood:

cold

Current Music:

Feist -- 1234
If you're in the U.S., will you watch all or part of the Superbowl? Do you have a favorite team? If you're not American, what do you think about Superbowl Sunday?
Ha ha ha ha ha ha! Well, hmm, okay. I have an odd relationship with Superbowl Sunday...
...because
my
Superbowl Sunday has always taken place in June.
Okay, so, you're probably thinking "What is she on about?" right, my pretties? Well, I've grown up around and spent my life surrounded by Englishmen. So, when someone says "football" to me, I immediatly start thinking Manchester United and Christiano Rinaldo and the FIFA World Cup. So, many times I don't even realize that its Superbowl Sunday until its pretty much on top of me. But, all of that aside, and ignoring the fact that I'm not really an American Football fan (but, I do have to add: GO REDS! GLORY GLORY MAN UNITED!), I do enjoy the big show. The ads, of course, crack me up. Every year.
Now, off to try and finish the chapter from h-e-double-hockey sticks. My characters demand so.

Much love,
Aly
Current Location:

Netherfield

Current Mood:

bored

Current Music:

Pony (Its Okay) -- Erin McCarley, "Love Save the Empty"
Have you ever had a nightmarish roommate? What made you incompatible? How did you eventually resolve your conflicts?
Oh, I don't know? Riley and Marissa? :P
Current Location:

Netherfield

Current Mood:

distressed

Current Music:

Auld Lang Syne -- Straight No Chaser